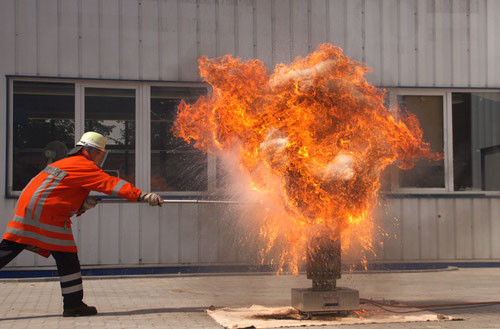 Hazard Trainer is a member of the VBBD
Association of Fire Protection Officers Germany e.V.
HazardTrainer looks back at many years of experience with fire, smoke, explosions and the representation of dangerous situations.  We develop and produce specific equipment and materials to support the training of the forces of fire, police, emergency medical services, THW (federal agency for technical relief) and civil fire-protection instructors.
Additionally to the production of our standard products, we constantly develop new products. Our devices and materials provide the opportunity to rehearse dangerous scenes without jeopardizing the trainees. These exercises are based on the extremely realistic representation of threats and the interweaving of unexpected situations. 
Our aim is, to find individual, safe and durable solutions for our customers.